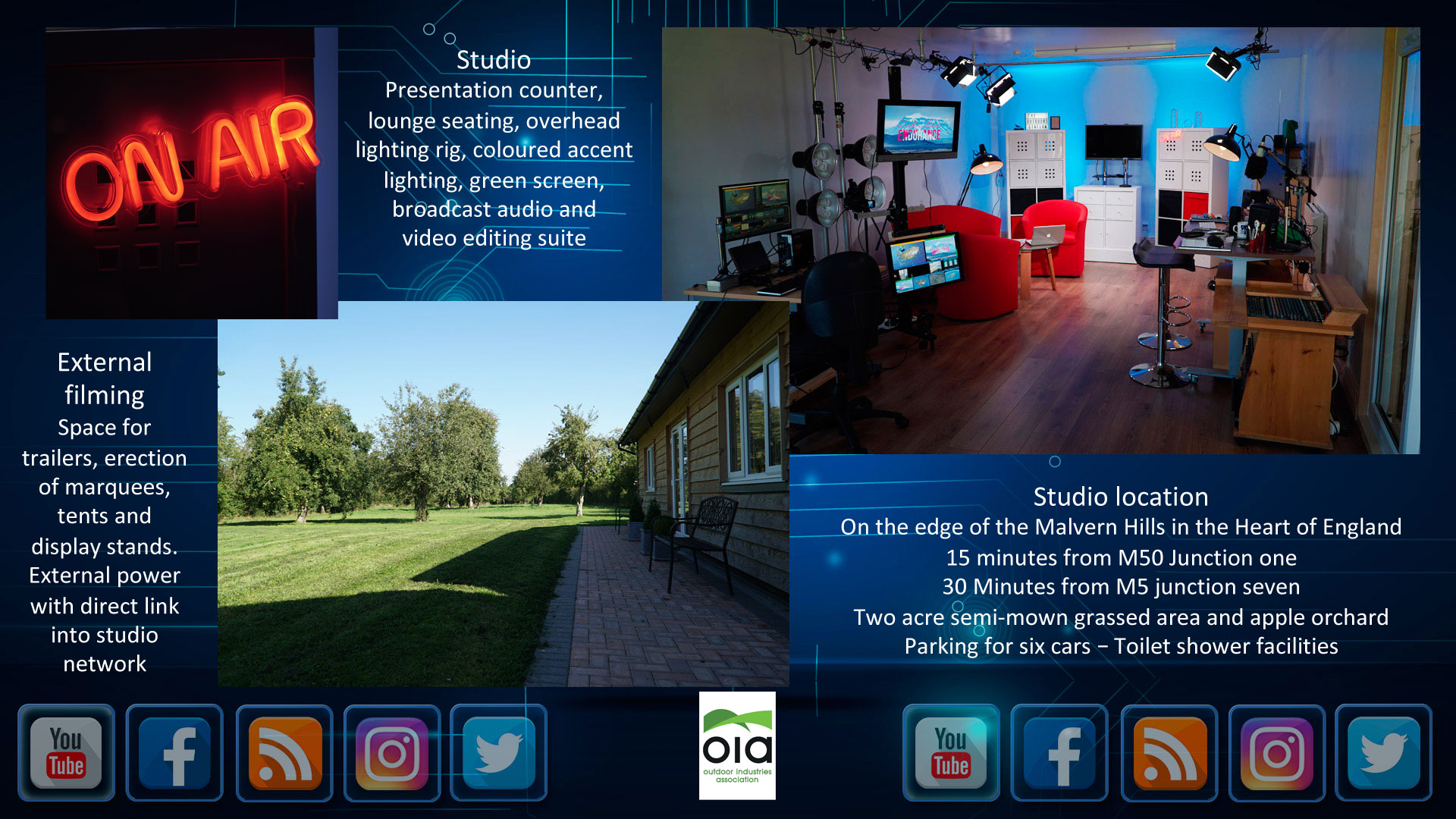 The studio has a presentation area of 4m x 10m with superfast broadband, an overhead lighting rig, white walls, blackout blinds, casual seating, display counter and various furniture on wheels to allow for maximum flexibility.

Outside there is a large grassed area and an orchard with vehicle access for portable displays. Audio facility includes radio mics, handheld and a 16 channel mixing desk. There are various large and small screen monitors available. There's easy access to bring in items for demonstration and a separate room which can be used as overflow.

Site visit recommended to discuss options.
I am able to provide a small footprint, low impact mobile studio, with 4 cameras, audio mixing desk, radio microphones and portable lighting to build a mini studio at your trade gathering, conference, head office, concert hall or sporting event which can be used for interviews, performances, creative arts or promotional purposes.
The space this requires is normally one desk with access to power and a direct link to your router. Additional remote inputs (cameras/computers) are feasible subject to technical support.
Site visit and technical dry run required.